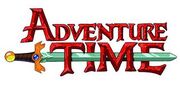 Adventure Time is a released movie that will come out it 2013 Feb.
Blake Smith-Finn the Human
John DiMaggio-Jake's voice actor
Sierra McComick-Fionna
Roz Ryan-Cake's voice actor
Tom Kenny-the Lich
Tom Kenny-Ice King's voice actor
Debby Ryan-Princess Bubble
Jake Short-Finn the Human counterpart
I'm not gonna waste mine and your time looking up names these are the characters write who ever you think should voice or act these characters ONLY THIS UNDER THE TEXT.
Flame Princess
Prince Gumball
Ice Queen
Flame King
This story takes place as though a different thing where Finn and Fionna are the only humans in middle school
Finn is in North American
Fionna is in Austraila
The outfits are regular today outfits until the good part starts in the movie but they dont have the hat.
Ad blocker interference detected!
Wikia is a free-to-use site that makes money from advertising. We have a modified experience for viewers using ad blockers

Wikia is not accessible if you've made further modifications. Remove the custom ad blocker rule(s) and the page will load as expected.